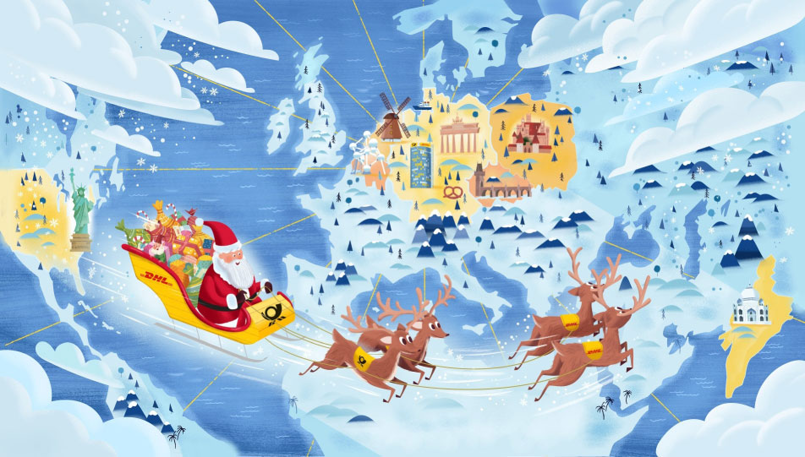 Asked to illustrate this years German Post advent calendar, Steve Scott created a truly festive treat for their special clients.
The brief was to illustrate a Christmas narrative, showing Santa's deliveries to all the good boys and girls, not only on the advent calendar itself, but the packaging too.
On the back window panel is the big man himself, delivering Christmas parcels in a German Post sleigh, on a back drop of cities across the world.
Filled with 24 little boxes of chocolate, each one was beautifully illustrated by Steve Scott to look like parcels, right down to the postage stamps.
Those special clients are very lucky indeed.