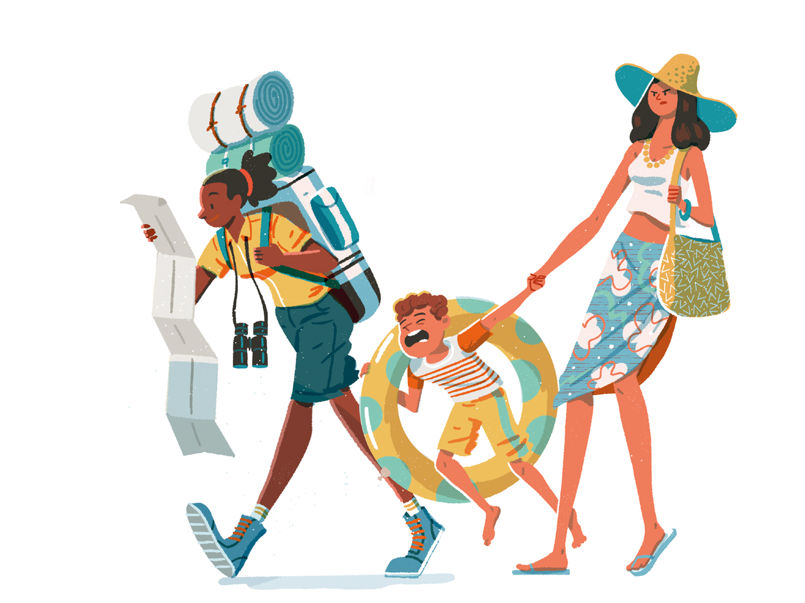 Check out Steve Scott's totally relatable summer illustrations for The Telegraph Weekend's article on "Holiday Tribes":
"The summer holidays are upon us and with them the chance to escape, far from the madding crowds. Whether you're heading to the sea or the mountains, rolling pastures, icing sugar sands or classical ruins, it's all about getting away from it all – them all. Or is it?
In truth, it's a much more subtle migration than that. Even those who claim to crave splendid isolation will find themselves imperceptibly gravitating towards their own holiday tribe."