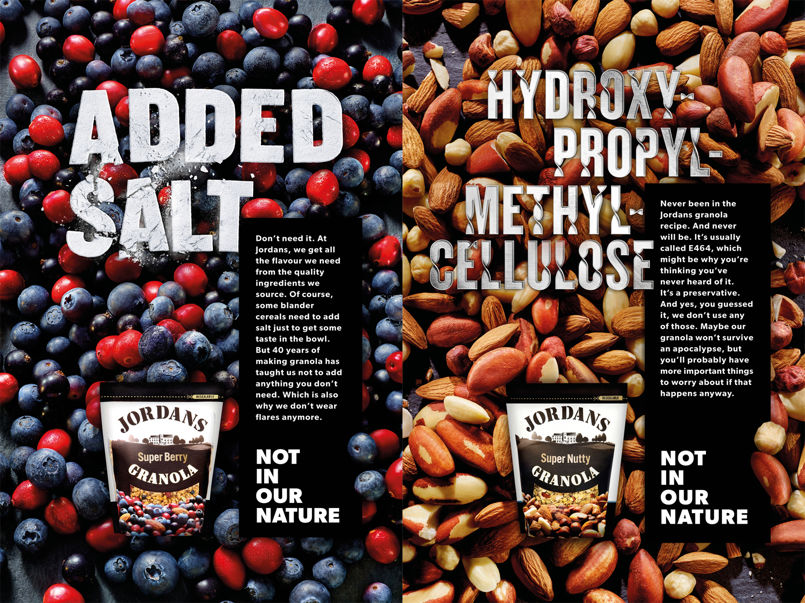 Jelly London & Steven Bonner worked on bespoke lettering for Jordans' latest advertising campaign "Not In Our Nature."
The campaign focuses on the ingredients which are NOT included in Jordans' range of granola cereals, and can be seen across the UK on billboards and the London Underground.
Steven was tasked with creating type that looked synthetic, artificial and monochrome, juxtaposing Jordans' wholesome and vibrant ingredients of nuts and berries.
Below you can take a peek at Steven's original artwork, as well as an iPhone snap of the campaign as seen on the tube: