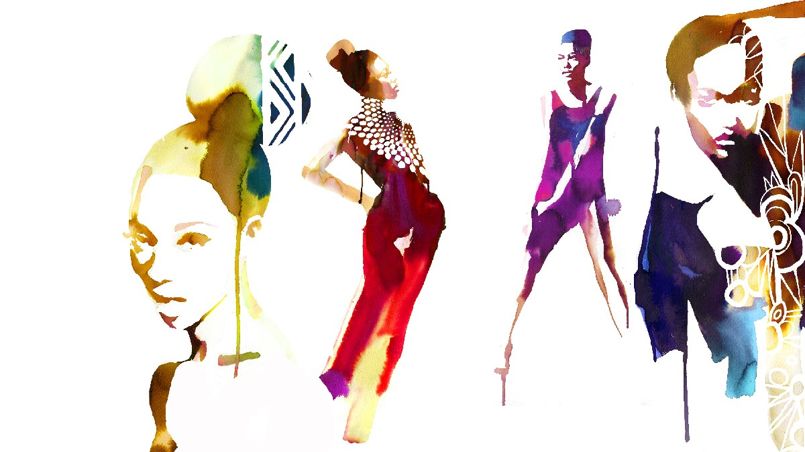 It is with great admiration and enormous excitement that we welcome Swedish illustrator, Stina Persson, to our illustration roster here at Jelly London.
Stina's unmistakable approach is inspired by her travels - having spent much of her adult life feeding her wanderlust with travels from Tokyo, to Perugia, to New York, and everywhere in between – as well as her love of nature, vintage books and movies, magazines, and fabrics she seeks out at flea markets.
Stina is a truly eclectic and fascinating artist. Her expressive, and often fashion-based illustrations blend a mix of mediums. From watercolour, inks, and acrylics, to cut paper, photography, and hand lettering, Stina is unafraid to experiment and push the boundaries of her craft.
Of her approach, Stina says "I don't know how it works for other people, but my style is what comes easy to me. It's not planned or calculated in any way. It is what comes naturally so to speak. I do try pushing my boundaries with materials or scales, but artwork is a bunch of choices that you make throughout the process..."
It is this natural aesthetic – the drips, the splatters, the colours that blend seamlessly with one another – that lend to the unnerving and memorable beauty of any imagery she creates.
Louis Vuitton, DKNY, Nike, L'Oréal Target, Uniqlo, Bloomingdale's, Penguin Books, Coca Cola, and Sony Music are just some of the clients that have invested in Stina's distinctive style. Her work has also been featured in publications such as Harper's Bazaar, Elle UK, Marie Claire, Madame Figaro and Vogue Nippon.
But it's not just Stina's vibrant, eye-catching and edgy style, or her stellar reputation as an artist, that thrills us. Her desire and willingness to constantly evolve as an artist and experiment with her craft is inspiring.
Live art is next on her list and we're really excited about it.
Fancy working with Stina? Get in touch.
Want to see more?
Follow Stina on Instagram for mesmerising videos like this...