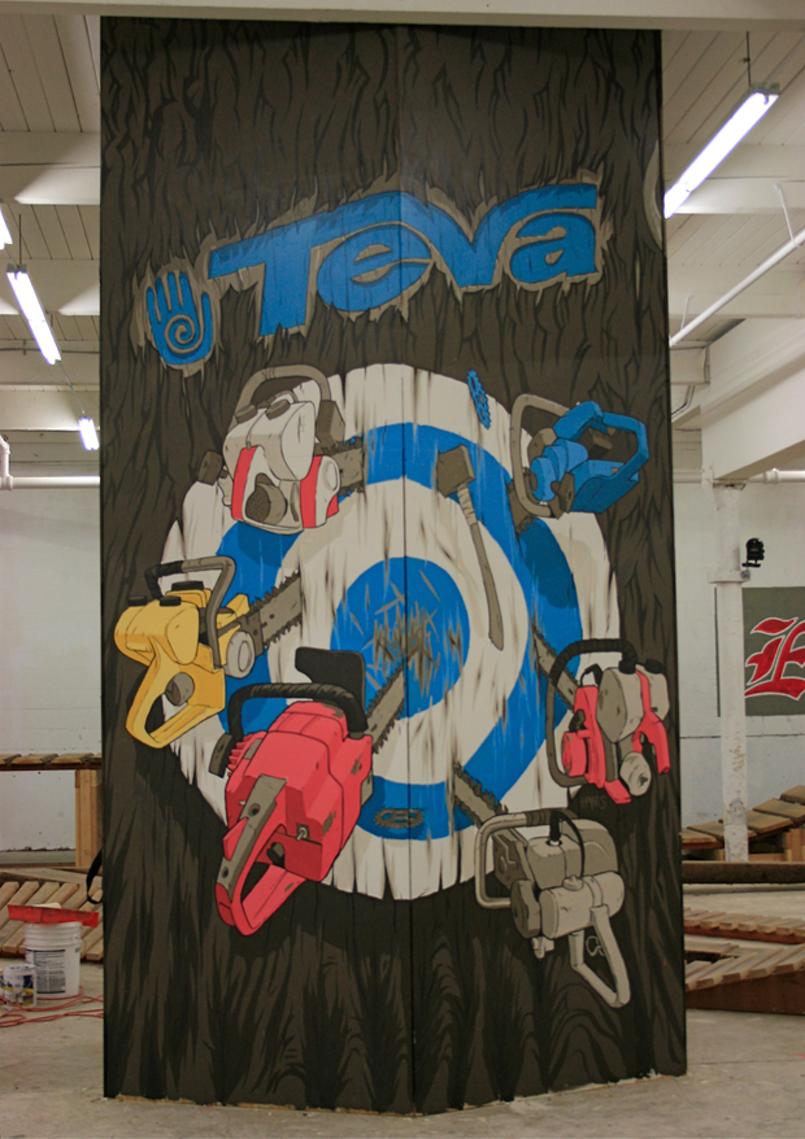 US-based illustrator, Adam Haynes has recently finished his largest piece to date: an indoor bike park feature!
Outdoor footwear brand, Teva commissioned Adam to paint the feature at The Lumberyard indoor bike park in Portland. The feature, a very large 14′ tall and nearly 8′ wide, is designed to look like a tree with a tunnel though it.
To see more pictures, visit the Adam Haynes website.