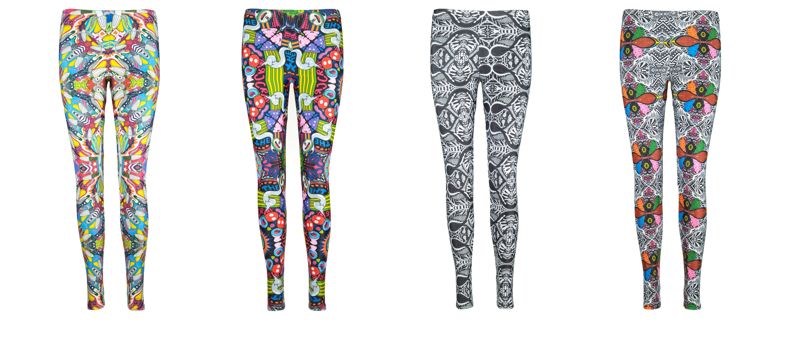 The fabulous and colourful Mimi Leung has designed illustrated patterns for a collection of jazzy leggings for the Front Row Society. We love the designs along with the idea of strutting around the streets of Fitzrovia in #MimiStyle! Make sure you visit the online store for some summer style and choose from Mimi's Inside Leggings, Way Out Leggings, Bananaz Leggings or better still, her Cut The Crap Leggings!
The Front Row Society describes her collection as "organic forms which wriggle the way across the surface of these bizarre yet brilliant prints. With splashes of bright purple and green and some naughty little slogans woven into the patterns, these designs are perfect for those loud and proud style setters among you…"
Mimi's creative inspiration for the designs came from her musings on internal bodily functions and the external excretion of matter. She explained that there was something about the whole idea of exposing these internal systems that appealed to her. Like wearing your insides on the outside so that they are exposed and yet, concealed within the designs themselves.