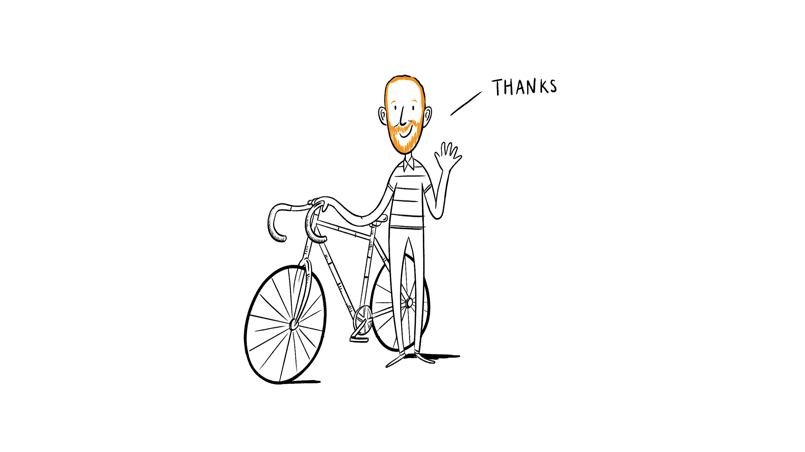 We're excited to take part in this year's Marketing Week Live in Olympia Grand. Why don't you come say hi… Our owner, Chris Page will be doing a talk about the 'C' Word on Wednesday at 13.30 but for the rest of the time we'll be meeting and greeting so come check out our work and get on twitter… We'll be hand lettering your tweets straight onto a MWL2014 mural…
The C Word: Jelly has been running for nearly 10 years. During that time we have created lots and lots of things for lots and lots of Clients, from the world's biggest Brands down to tiny start-ups. We create beautifully crafted items that we like to think are not only commerce but also Art. We have a sign in our studio that describes exactly what we are: An Art Factory.

When we started there wasn't a generic name for the things that jelly produced for our clients. It was just design, illustration and commercial films of various kinds. We would do our best to take their brief and translate it in the most imaginative way possible to make something that we thought would make their Brand or Campaign work in the most effective way possible. We prided ourselves on teaming creators and creatives together to get the right results

We were happy to be beyond description. Then someone, somewhere invented a word to try and describe what we did: The 'C Word': Content.


Jelly will be doing a talk during MWL. During it we will discuss our attitude to the 'C Word' and how we think it's simple to not make the type of Content that becomes media wallpaper…. Encouraging Marketers to stop looking at the holes in their media schedule first before they consider the messages they want to make and how they want to convey them. Why not try it the other way round? There are lots of other C Words you can use which just might help.