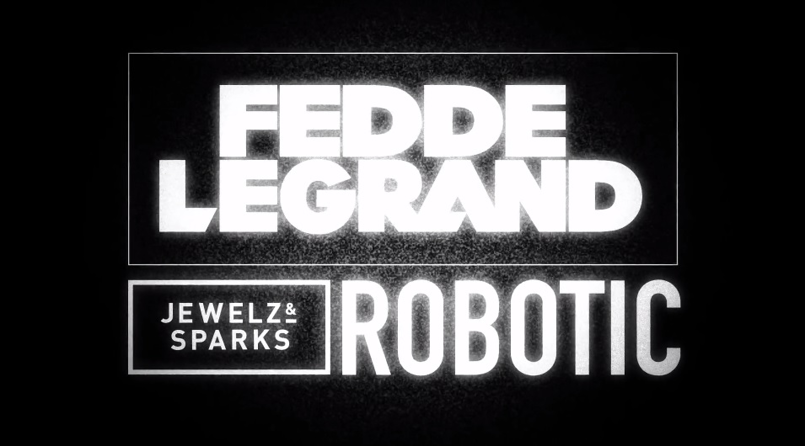 Job, Joris & Marieke are a Dutch animation, illustration, character design and music studio. You may know their work from the recent TFL contactless ad campaign or their Oscar-nominated short film, A Single Life. Their work is often described as cute, funny, and poetic but this month JJ&M have created something a little different for dance artist, Fedde le Grand.
We spoke to Marieke (pictured above, right) to find out more…
Marieke: "When we were asked to make a music video for Fedde le Grand's single "Robotic," we were very excited to make something for such a well-known international artist. We usually don't listen to dance music, but the song inspired us immediately! The video has already had over half a million views on YouTube, which is really exciting."
Marieke: "In the story, an engineer is testing his self-learning modular robots. The modular robot parts come to life, connect to each other, and slowly begin to work together. Forming different shapes, they start to dance to the music, which is fascinating to watch. Eventually, they form one big robot, which, of course, does what all evil robots do. They venture outside of the lab, to presumably take over the world!"
How did the concept for the music video start?
Marieke: "While searching online for inspirational material of robots, we found various test films from all kinds of self-learning modular robots. This influenced the story and the design of the robot, as we really liked the look and feel of what we had found. The test films had a certain DIY feel to them, even though the material came from renowned labs and universities. We decided to stick with this theme and set the video in a lab which felt outdated, or as if it were happening in someone's garage."
How was the video made?
Marieke: "The music video is a combination of techniques. We used CGI animation for the modular robots, but the lab setting is an actual set. So, we created a big test set with a grid, and surrounded it with various technical instruments like oscillators. As the robots would be added later, it was a real challenge to film the shots because it was basically just empty spaces. We had to pretend there were dancing robots."


Were there any slight difficulties in the process?
Marieke: "There were some shots were we needed interaction between the engineer and the modular robot parts. For instance, when the engineer is holding one of the parts and places it in the test setting. For those shots, we had to create actual modular parts, which we did with the help of our 3D printer. We printed the parts and painted them so they would resemble the virtual parts."
Wow! That's awesome. Can we tell our readers who the engineer in the video is?
Marieke: "Yes! We had originally planned to use footage of Fedde himself, but with him touring the world that was too difficult, so our very own Joris got the noble task of playing the engineer! You can catch him near the end of the story looking scared."
Thanks Marieke!
Watch the extended version of Fedde le Grand's Robotic...
Fedde Le Grand and Jewelz & Sparks - ROBOTIC (extended version) from Job, Joris & Marieke on Vimeo.