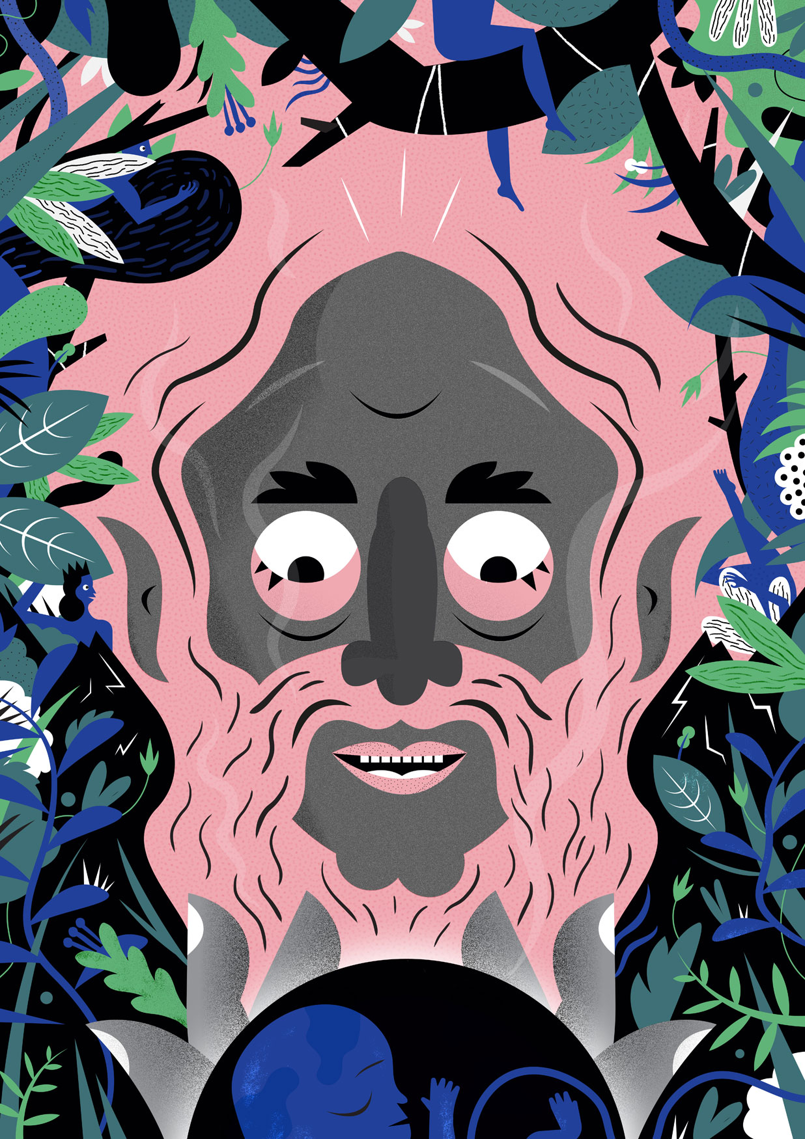 A creative duo from Lithuania (Tomas Ramanauskas and Kristupas Sabolius) asked 98 of their favourite illustrators what their Man Who Knew It All looks like, and this spectacular pink-bearded man is the result of Alex Tait's imagination run free.
The book of creative inspirations, published earlier this year in Lithuania and due to launch internationally and in the UK in October 2014, is a collection of true stories about how people from different backgrounds, from Luis Bunuel to Italo Calvino and Rauschenberg to Monty Python, have exercised their creative minds to come up with extraordinary solutions and ideas.
There's nothing more important to us in the creative industry than to celebrate imagination, and that's just what The Man Who Knew It All is doing.