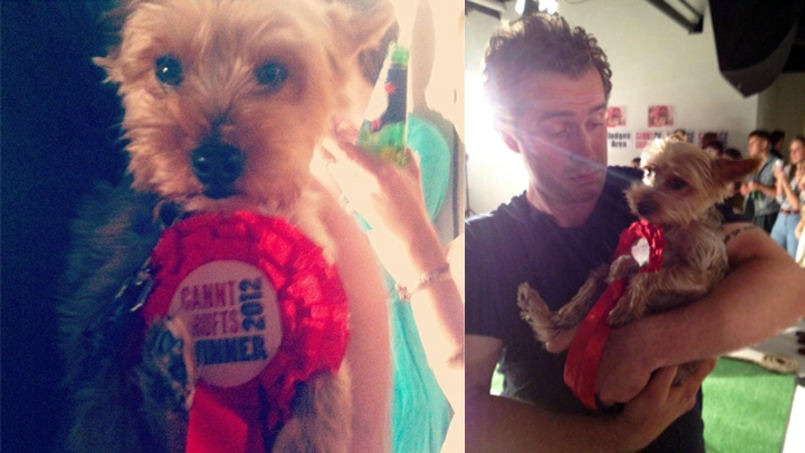 Yesterday, the jelly team won an award at Cannt Crufts, the first ever inter-agency dog show!
We brought Jay Jay the Yorkshire Terrier to the dog show, promoted as the only award worth winning. Dan and Jay Jay were entered into the 'Owner Who Looks Most Like Their Dog' and wowed the judges with their uncanny resemblance... let's be honest, Jay Jay won the prize!
It was a good opportunity for us to hand out our first batch of Alison Carmichael buttons for our Who Cannes? Who Cannt? give away.
We're taking plenty of pictures this week, which you can check out over on our Flickr page: Team #JellyCannes vs Team #JellyCannt