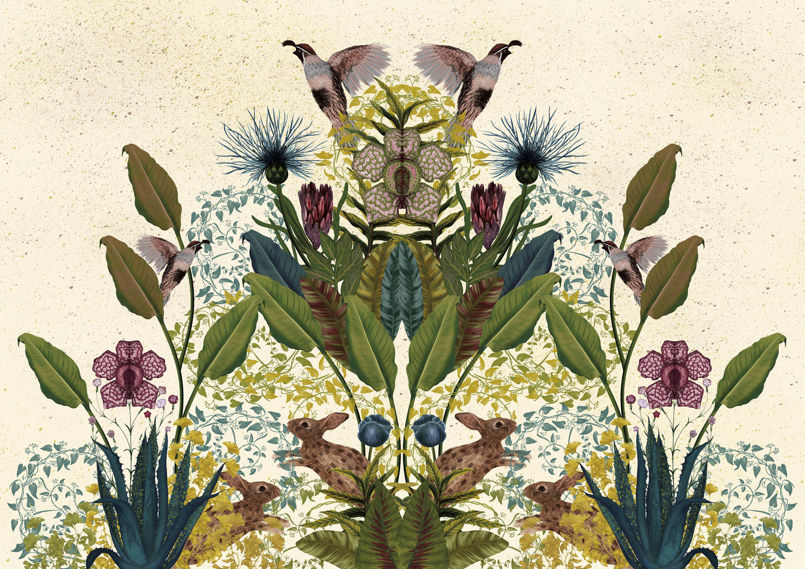 theprintspace presents a group exhibition of drawings and illustrations by Mariana Rodrigues, Lucille Clerc, Kristjana S Williams, Joseph A Goode, Delphine Lebourgeois and taxidermy installation pieces by Harriet Horton taking place at theprintspace Gallery 3rd - 9th November 2016.
'The Symmetry Of All Things Living' tells 6 different stories about the connection between nature, humanity and it's intricate beauty. Drawing inspiration from the natural world by deconstructing and layering, each artist depicts the powerful relationship between species and the space around them.
The artworks combine a mix of techniques: pencil, ink, watercolor, digital manipulation, collage and taxidermy which are each used to create intricate imagery by exploring symmetry and patterns. References to Victorian etching and drawing, contrasting colours and earthy tones printed on large scale Fine Art Giclee, creating beautiful works with a surreal twist.
The exhibition is free, with a limited number of spaces to the private view on Thursday 3rd November. Register here.
Read more about the artists here.
Read our interview with Mariana Rodrigues here.