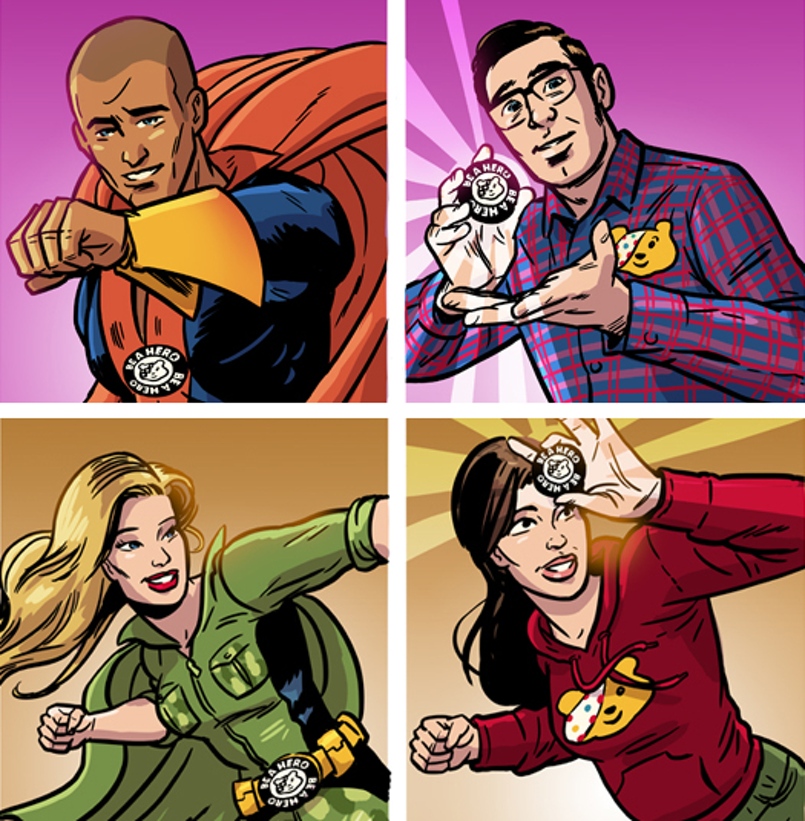 Notoriously influenced by comic books jelly's David Buisan was perfect for the latest Post Office campaign. As part of the nationwide #BeAHero campaign David created a series of bold, energetic and quirky characters to showcase the Post Office's Fantastic Five. Illustrating teams from three Post Office branches, two Scottish cycling pals and a fundraising mastermind, the unsung heroes of the Post Office network have joined the ranks of internationally known superheroes such as Superman, Batman and the X-Men.
Post Office Chief Executive Paula Vennells said, "We wanted to recognise the amazing work that heroes across the Post Office network do for BBC Children in Need every year, and this seemed like the perfect way to do it. Not many people can say they are the stars of their very own comic!"
We couldn't agree more! David's bright colour palette and energetic lines bring each character to life brilliantly, creating a series of heroes that everyone can aspire to. No matter what their age.
You can pick up a Be A Hero badge for just £1 at over 10,000 Post Office branches across the Uk, with all proceeds going to BBC Children in Need.