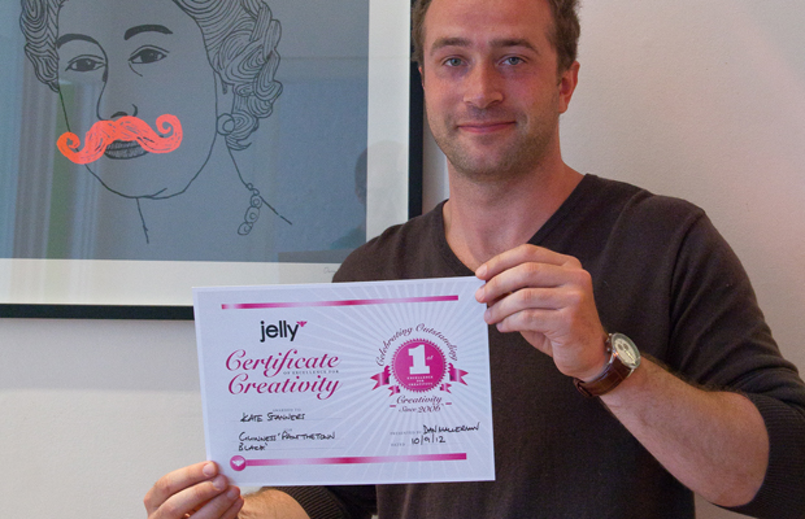 Dan has sent out our Certificate of Creative Excellence to some of the best bits of creative advertising we've seen. Here is the latest winner...
I presented this weeks 'Certificate of Creative Excellence' to Kate Stanners at Saatchi & Saatchi London for her work on Guinness 'Paint the Town Black' TV commercial.
The work, as with all Guinness campaigns, is fun, exuberant and unique. I loved the scene, the people and above all, I love Guinness.
Thank you Kate, hope you like our certificate!