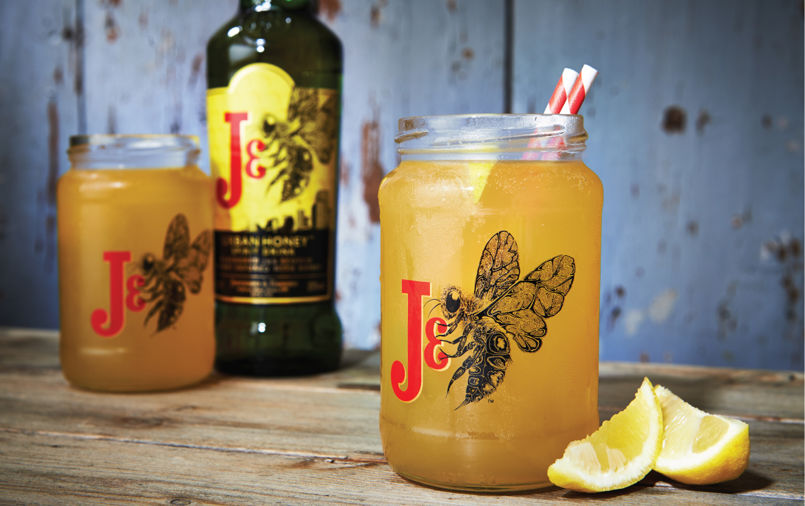 Jelly's Si Scott created intricate illustrations for J&B's launch of their drink "Urban Honey." With the insurgence of more complex and subtle mixed drinks, J&B infused their classic scotch whisky with honey and designed a bottle that looks very similar to the iconic J&B with one major difference: the letter "B" was replaced with a detailed drawing of a bee. Very fitting.
Si Scott commended the heritage brand for making such a bold move: "A lot of brands are sort of scared of doing anything to their logo at all, I thought it was quite brave of them to do it." Interestingly, it wasn't always supposed to be just the "J" and the bee on the label either. That decision came about as part of the artistic process during development. As Si worked and created such a sumptuous illustration, J&B couldn't reduce the image to a detail on the new bottle. They decided it had to take centre stage.
Si works by hand, and the original drawing was created in two sections; the body and the wings. Each drawing was independently nearly 60cm x 42cm, but brought together digitally as seen in the video above which goes behind the scenes of the creative process.