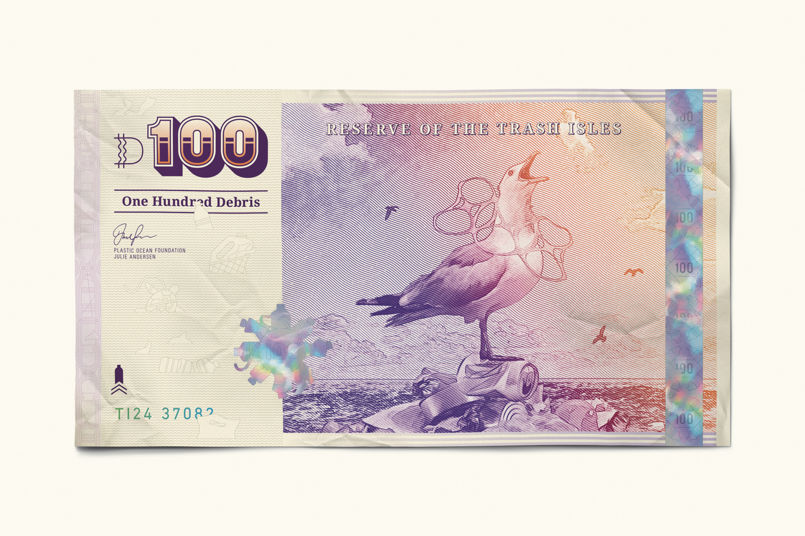 We all know that pollution is a problem. A really big problem. So big is this problem, that in the North Pacific ocean alone there is an area of trash the size of France floating around.
In response to this, On World's Oceans Day, The Plastic Oceans Foundation and Ladbible handed an application to the United Nations to declare this area of trash an official country.


Why you ask?
As it stands with current United Nations' environment charters, if the 'island' of trash is recognised as an official country, the rest of the world has to clear it up (clever eh?!).
For this official country to be created, creative duo Michael Hughes and Dalatando Almeida – also known as Dal and Mike – have ensured the 'island' has everything it needs to be acknowledged as an official country; defined territory, a government, and a population.


They worked with designer Mario Kerkstra to design bank notes for the Trash Isle's Debris currency, which Tony Wilson at Jelly London Kitchen illustrated. The illustrated bank notes depict all manner of wildlife being brutalised by ocean debris.
They also worked with Jurgen Willbarth at Illustration Web to create passports which support the campaign online and are made from recycled materials.
You too can pledge support for the campaign by signing a change.org petition here.