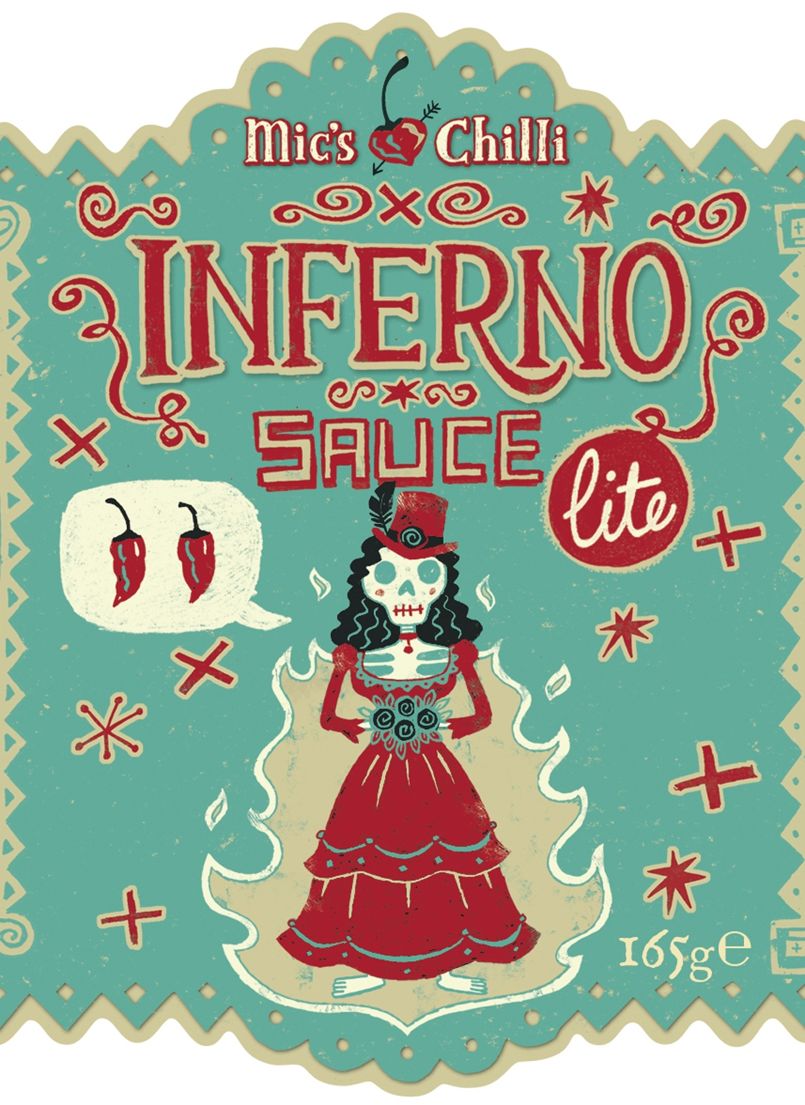 Please give a warm welcome to award winning illustrator & designer, Steve Simpson.
Freelance artist, Steve has been creating for major advertising & design companies for the last 20 years. Don't be surprised if you recognise his work; his characters have appeared on everything from postage stamps to billboards, snack packaging and even chilli bottles.
In recent years, Steve has taken a hand to illustrating children's books both at home and in the US. Most recently he picked up a bell at The Institute of Creative Advertising & Design (ICAD) awards for his Inferno Chilli label design.
His awards don't stop there! Steve has also won gold in the Association of Illustrators (UK) Images 32 for his Pure Pie branding and has regularly had work accepted for The Society of Illustrators (NY), 3x3 Mag awards, Applied Arts, Communication Arts & American Illustration.
Steve's client list boasts a wide range of brands, including Vodafone, Heinz, Guinness, Heineken, Bushmills, Absolut, 3 Mobile, 7up, Kelloggs, Rowntrees, Hertz, Jameson, Aer Lingus, Dettol, Simon & Schuster NY, Scholastics NY, and American Airlines.