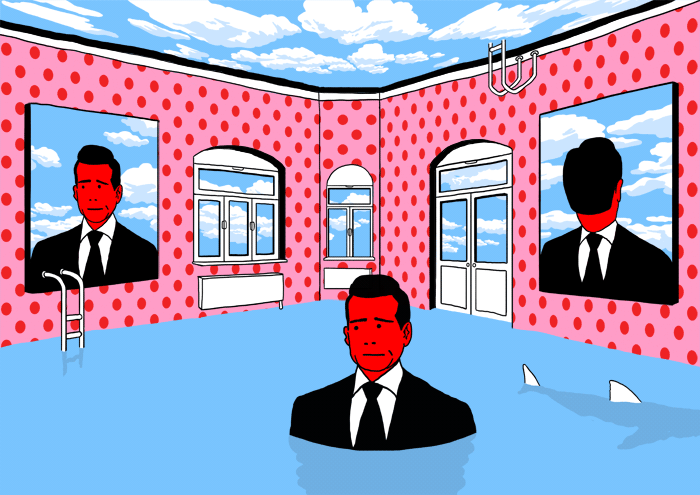 Andrey Kasay is hard to ignore. We dare you to watch just one of his animations and not fall rapidly down one of his many trippy rabbit holes. His bizarre and beautiful compositions, bold use of colour, recurring cast of strange characters, unnerving humour and mesmerising storylines all make for a mind boggling experience. We can't get enough of his surreal work and are thrilled to announce that we will now be representing Andrey across both our Illustration and Animation rosters.
Originally hailing from Far East Russia, Andrey credits his childhood neighbours, "Amur the tiger" and "Dingo the dog", for teaching him to draw in his surrealistic pop-art style… (Yes, you read that correctly!) He is a fan of Soviet and old-school American animation, Japanese cartoons and basketball, which are all elements that play throughout his works.
His unique style and comedic genius have attracted brands such as Red Bull, Skittles, New Yorker, Google and Adidas to commission him, and industry indie faves Juxtapoz and It's Nice That to shine a spotlight on him.
Andrey's work is mind-bending, flashback-inducing, universe-questioning and ethic-challenging. With such an impressive and surreal portfolio already under his belt, we can't wait to see what happens next for Andrey.
Want more? Get lost in Andrey's Instagram.