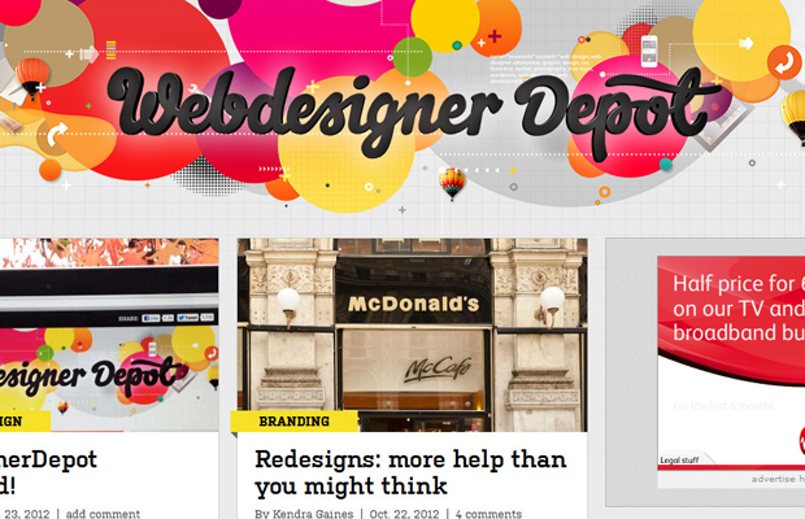 Jelly artists, Brand Nu and Steven Bonner, have teamed up to redesign the Webdesigner Depot website.
It was important for the new design to keep the old site's 'soul', while bringing it up-to-date to current web design standards and techniques.
Webdesigner Depot approached Brand Nu for his bold and colourful designs, which inspire a lot of people that see them. They asked him to focus his design on circles, as this is a timeless shape that is extremely popular and favoured in current website designs.
As this was a complete redesign, a new logo was in order! They approached Steven Bonner, who created this handwriting-styled piece, which balances the site well while looking professional and polished at the same time.
For more information about the redesign, visit webdesignerdepot.com