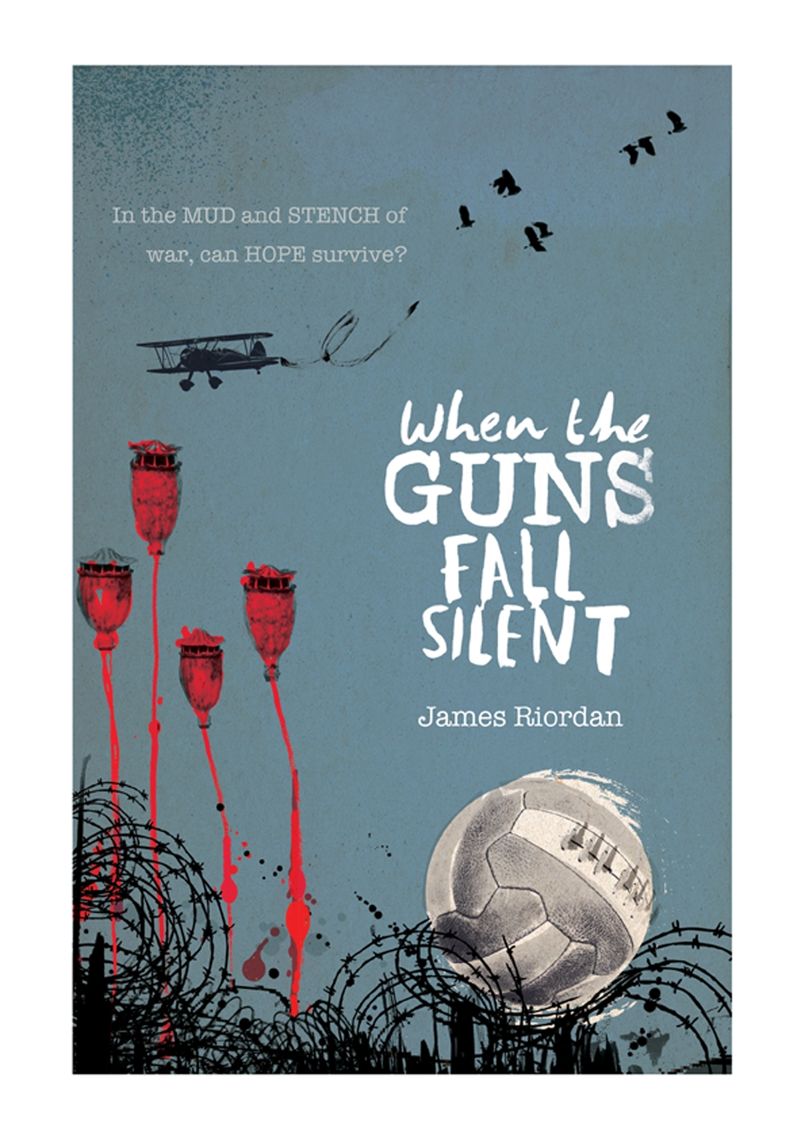 In editorial news, the Oxford University Press children's trade fiction team have commissioned Caroline Tomlinson for the front cover and typography of latest release of poignant novel 'When the Guns Fall Silent' by James Riordan. They fell in love with her simple collage, hand rendered and slightly distressed style and felt it was a heart warming fit for the subject matter of the novel.
The story is about two friends, Jack and Harry, who were both keen footballers, both recruited for the army and sent to fight in the trenches in the First World War. It brings to life the fear and horrors that both English and German soldiers went through as they fought each other in the trenches. The book ends with a moving account of the football match played in the 'Christmas truce' of 1914.
The art direction team at Oxford University Press loosely sketched their cover ideas before handing them over to Caroline to work up to a woodblock and screen print quality. For the typography Caroline utilised two different typefaces, one has a handwritten letter feel, and the other 'GUNS' has a harder, stiff-upper-lip, typewriter quality which contrasts effectively with barbed wire which is entwined amongst the letters.
Caroline said that "this commission was a great opportunity, as it really enabled [her] to explore [her] handwritten style. Whilst at the same time integrating the writing within the collage of photographic and hand painted expressive marks." It is the direction she is looking to explore and develop more in the future. The team at Oxford Press loved the element of 'hope' that Caroline's final composition conveyed with the soft colour palette she used. If you have not read it, you should. Lest we forget.