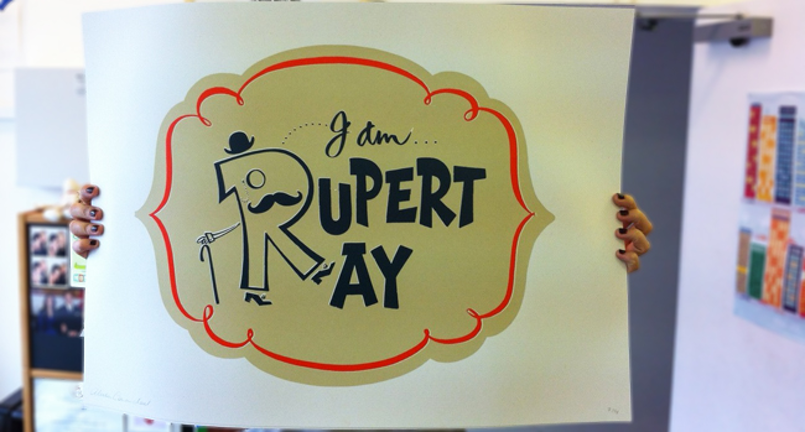 Back in May, Alison Carmichael was invited by Rupert Ray to take part in their launch event, held at Mother London. The only question on everyone's lips was, 'Who is Rupert Ray?'
Rupert Ray is a new design agency, co-founded by Alex Maclean (CD) and Caroline Matthews (MD), previously of Airside.
The partners posed the question, 'Who is Rupert Ray' to a select few invited illustrators and designers to illuminate the historical character, or to invent a new myth.
"Each of the artists responses tells us something about the character and something about the artist."
Award-winning Alison Carmichael, hand lettered I am Rupert Ray for a limited edition screen print, specifically for the exhibition. It was accompanied with artwork by other such luminaries as Si Scott, James Joyce, Fred Deakin, Paul Belford and Shynola. The event was great success - Rupert would have loved it!