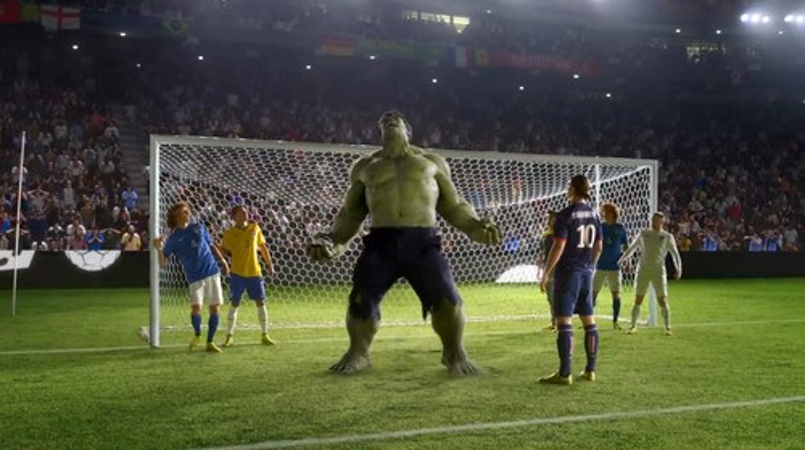 With the #WorldCup2014 upon us and whilst maintaining a professional focus (at all times) on live and pending projects, our Head of New Business, Dan, has found some spare minutes to do a roundup of ad-land's scores in the run up to kick off…
Advertising, like so many things can be likened to a first date. Is it going to be a laugh? Will it surprise you? Do you want to see it again? Am I going to sleep with it? I'm going to use this first date analogy for three differing commercials, and seriously labour the point.
Now, as a fella I would ordinarily refer to my 'date' as 'she' or 'her' (not on the date itself, that would be terribly off putting) but I don't wish to alienate 50% of my seven readers so will stick to 'they'. I'm also reminded to attend my maths class later.
BBH make many adverts that reflect their standing among their contemporaries, and when you're about to meet your date (Adidas) for the first time, the expectation are quite high.
You've a mate who knows someone who once went on a date with them, and it was all they could talk about the next day. So, quick squirt of breath freshener, run a comb through the Barnet, and make sure there are no obscene pieces of KFC skin stuck between the gnashers…. here she comes!
The first player to appear is Luis Suarez, so clearly they haven't taken much concern over their appearance but give it time…and hang on; it's Leighton Baines, he's fun. Let's go to dinner (Pizza Hut), and from here my date and I are really hitting it off. Director, Niall O'Brien (Production Company: A) in collaboration with post production house ETC have put together some fun anecdotes (visuals), mentioned some friends we have common (Andros Townsend), and made us sentimental (Sunday football pitches).
As the evening reaches its end there are one or two moments which leave me hesitant, an old foe (Aaron Ramsey), and that face again (Suarez) but we do swap numbers, and I feel certain a second date is on the cards.
Date two has called and said they're running late. I'm a stickler for punctuality, so not a good start. I buy a pint and read The Evening Standard whilst waiting. I am three pints deep by the time they arrive so this could go one of two ways. Here she is, and I can tell I am in a contrary mood.
Dixon's: Football? What Football?
I decide to be polite even though I suspect I know where this date is headed. I smile, look interested, and they seem to be happy. I am wondering if they are going to talk all day or get the next drink in but admit to myself they are looking better after the last pint.
In fact, I have admonished myself for being judgemental, and a baby. Perhaps I'll hold my finger to their lips, whisper 'shhh', and slide my card across the table. Then I'll make that sign that means 'call me'. But then I get the point of their story, basically they haven't the stones to buy themselves a big TV (despite even students have big TV's now). I cough; mutter something about a broken washing machine, and leave. No second date.
My final date, and boy are they a cracker, or so I have been told but on my way here a couple of mates have warned me about them. They are right up themselves, and to expect hard work.
I lean against lamp post, nonchalantly but not horizontal….cool but not desperate. They appear, getting out of cab, people stop and stare. I see what everyone's point is; they are something else, although I suspect a lot of money has gone into making them look this good.
From the off the production is deceptive, they appear scruffy up close. The old Picasso I think to myself; nice from afar but far from nice, however they run their hands through their hair, shake it out and are transformed. All of a sudden I am tongue out drooling, then laughing, then raising an eyebrow….followed by the other. Wow; they are buying dessert, and shots. This one could be a winner, perhaps I was right to put on clean undercrackers.
But hang on! What's this? Their phone is ringing, they're answering it….DAMAGED WASHING MACHINE! Nooooooooo……
So there, irrefutable evidence that advertising like most other things is just like a first date.