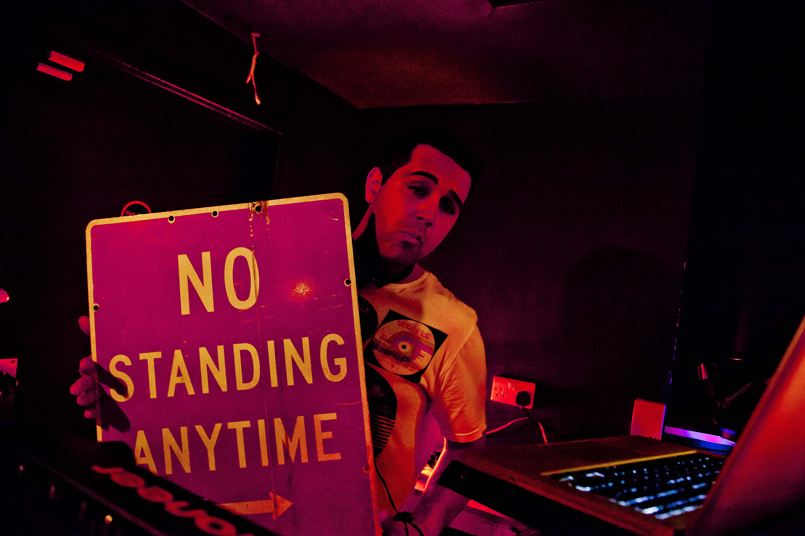 Monday: With Chris (a.k.a the all-weather firefly), Charlie and Pippa away in sunny CANNES for the week, the hard working jellies who are stuck back in the office are getting well and truly stuck into the 2013 CANNT Festival. Last night we headed to the opening night in Hoxton Square for some team Guitar Hero which was hosted by Hyper Island. With our super animation intern Christoffer who is soon to be a very talented Hyper Island graduate himself working alongside our motion team we felt we should pop along to meet his fellow students. The evening didn't disappoint, even if our Guitar Hero skills did…. A few polite drinks, some nice introductions and we were on our way, ready for what the remainder of the week has to throw at us… which includes our very own party on Thursday with RAPP for Camp Cannt. See you there? We will be in the caravan drinking vodka jellies!
Tuesday: The jelly London girlies headed off for a SHESAYS curry night in Aldgate, which was tasty, delicious and delightful.
Thursday: Our Party at Barrio East with agency RAPP was a huge CARAVAN CLUB success. Everyone was going crazy over twitter with nice things to say about our fun evening. The music, cocktails, jelly beans and bunting (provided by J,J&M) went down well with all the agency people who missed out on Cannes this year. We uploaded some cheeky snaps here so you can catch up on the mischief that went down...
Friday: We closed the week down with a caravan fire at more dancing at LBi. Great music, cheap booze, Brick Lane, what more can you ask for jellies. We had fun, now - BACK TO WORK. Adverts will not create themselves!